front panels and partial front panels
Daub CNC produces a wide variety of top-quality front panels flexibly and economically, according to your needs. In our production facility, both large and small quantities can be individually manufactured. Products are available on short notice at a high quality and a low cost.
19" front panels and part front panels are manufactured from aluminum and have electrically conductive EMC-compliant back sides with good damping properties. A secure electrical connection to the chassis and the circuit board is thus enabled. For an attractive look, the surfaces of the 19" front panels and part front panels are anodized in natural matte colours, and all inner and outer contours are CNC milled. Completely punched front panels and individual special perforations are also available from Daub.
Screen printing, digital printing, laser engraving, mounting
Final screen or digital printing is possible in either monochrome or multicolour, and can be created according to your wishes with the help of reprographic copies or directly from your graphics application. We also have the ability to engrave dark anodized surfaces with our laser system.
19" front panels and part front panels from Daub can be outfitted with various mounting options. By default, part front panels are outfitted with 6.00 x 3.20 mm DD holes that can be pressed into the customary plastic or metal nipple. Alternatively, Daub offers M2.5 threaded nuts screwed into the so-called collar screws. In addition, bolts and other fasteners can be fitted into the 19" front panels on the back side so they aren't visible from the front.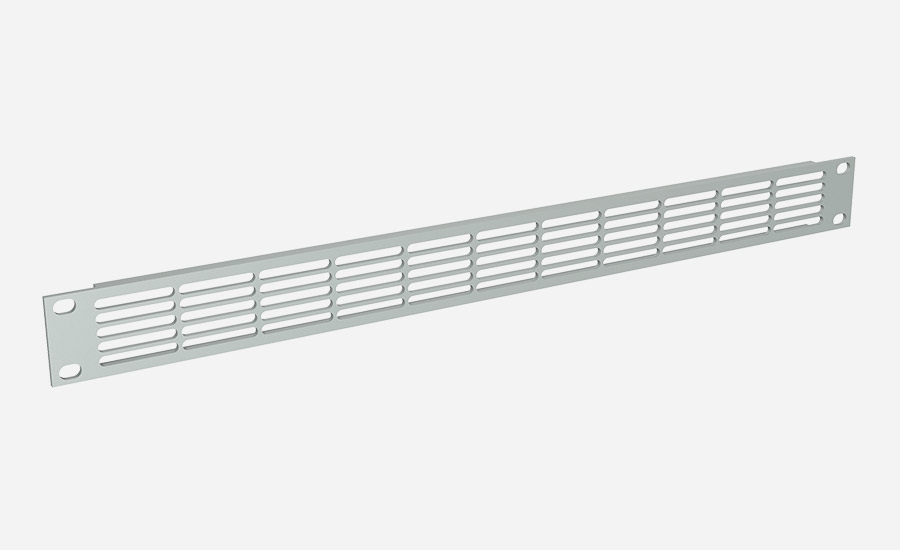 19 inch front panels series FP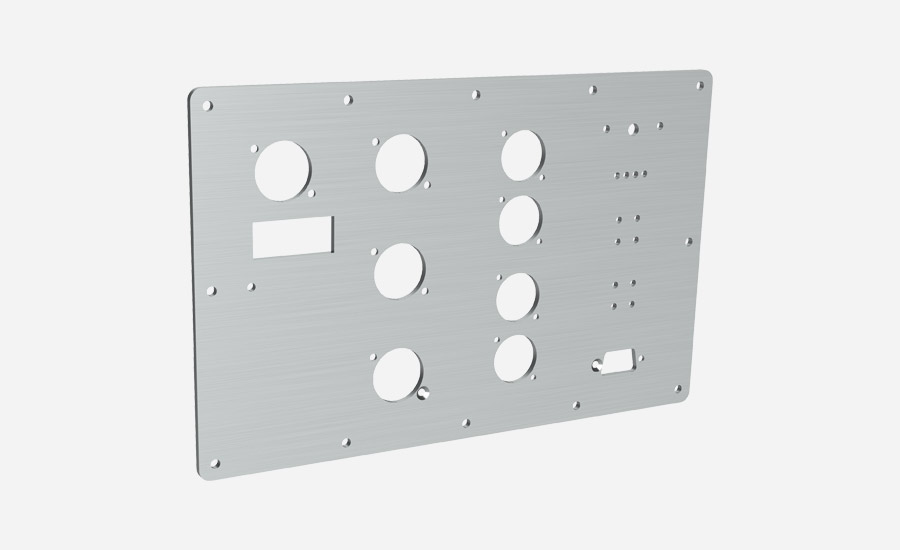 individual front panels TFP, FP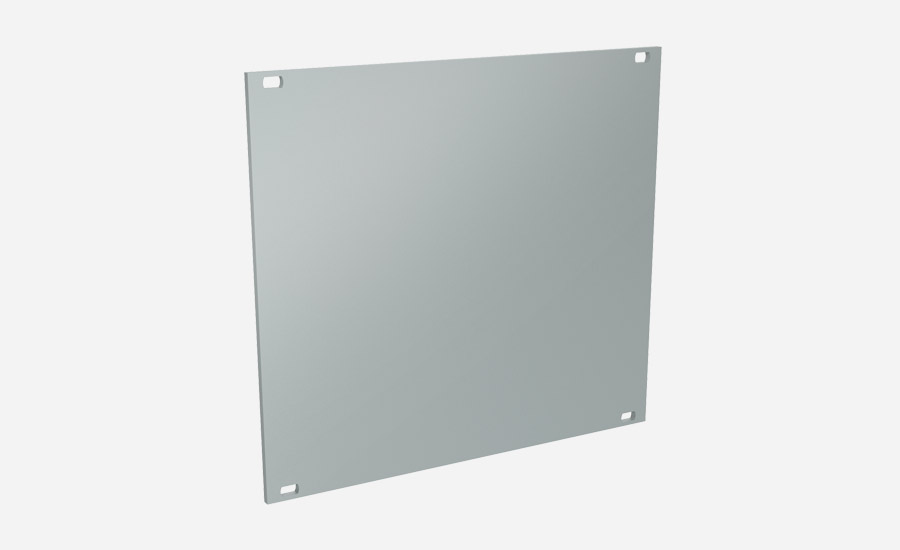 partial front panels series TFP